OUR AGENTS
Liz Patterson, Agency Principle
Group and Individual Health, Life and Medicare Specialist
Vince Patterson
Risk Assessment Manager
Monica Hernandez
Personal Lines Agent, Auto, Home Motorocycle, RV
Lisa Smith
Commercial Lines Agent
CONTACT US

Commercial Insurance
Contact us today to talk to a professional agent to help you make sense of it all and sort through your options for your business insurance.
Commercial Auto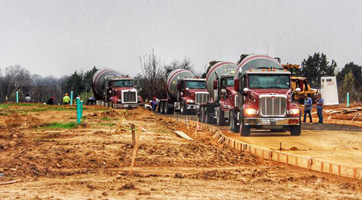 Whether you need to buy a business auto insurance policy will depend on the kind of driving you do. A good insurance agent will ask you many details about how you use vehicles in your business, who will be driving them and whether employees, if you have them, are likely to be driving their own cars for your business and how the auto is registered.
While the major coverages are the same, a business auto policy differs from a personal auto policy in many technical respects. Ask your insurance agent to explain all the differences and options.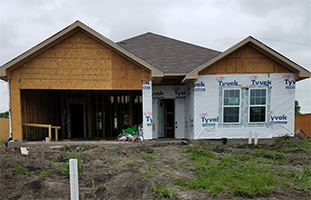 General Liability
Unfortunately for every business owner, the chances of getting sued have dramatically increased in the last decade. General Liability insurance can prevent a legal suit from turning into a financial disaster by providing financial protection in case your business is ever sued or held legally responsible for some injury or damage.
General Liability pays losses arising from real or alleged bodily injury, property damage, or personal injury on your business premises or arising from your operations.
Business Property and Loss of Income
Business property insurance and loss of business income protects your business from a major financial loss to your business property or lost business income when a loss happens. Whether you own your building, lease your workspace or work at home, we will protect your business' physical assets and business income. When disaster strikes your business you need the correct coverage in place. That's why business property insurance and business loss of income are some of the most important investments ensuring the future of your business. We have you covered to protect:
Your building
Your outdoor sign
Your furniture and equipment
Your inventory
Your fence and landscaping
Business income
Operate at a temporary location during a loss
Others' property
And more!
Workers Compensation
Workers compensation laws were created to ensure that employees who are injured on the job are provided with fixed monetary awards. This eliminates the need for litigation and creates an easier process for the employee. It also helps control the financial risks for employers since many states limit the amount an injured employee can recover from an employer.
OCCUPATIONAL ACCIDENT
The use of accident insurance plans is to provide coverage for employees on the job. These plans are designed to be used as a stand alone accident program to allow the employer to budget costs. The employer can select the benefits that best fit their needs.
Commercial Insurance Form